October 12th, 2016
It´s time for new beginnings...thanks and goodbye!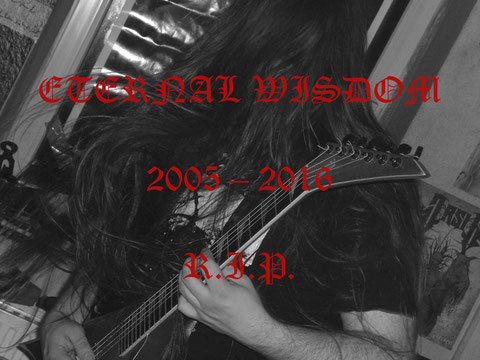 Nearly forgotten, written and recorded in 2006, now restored and edited…
December 19th, 2015
The unreleased Debut-CD "In Infinitum" coming soon.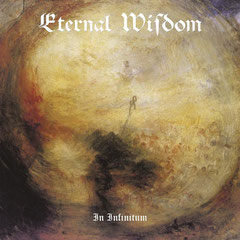 1. Baptism by the Fire of Transcendental Might
2. Black Katharsis
3. In Infinitum
4. Where the Funeral never Ends
5. The Catalyst of Soul
6. Moonlight Illuminates the Eternal Monument of Past in Melancholy
November 8th, 2015
Check out ETERNAL WISDOM´s discography and download all albums for free!
May second, 2015

The order of the theosophical occult worldview strikes back!
In this summer Eternal Wisdom celebrates his 10th anniversary and I´m working on a reissue of the debut-album "…Of Eternity". The reissue includes the unreleased demo "In Infinitum". The six songs of "In Infinitum" should be the "real" debut of Eternal Wisdom in 2006. So, be prepared. I hope that the CD is available in the next months.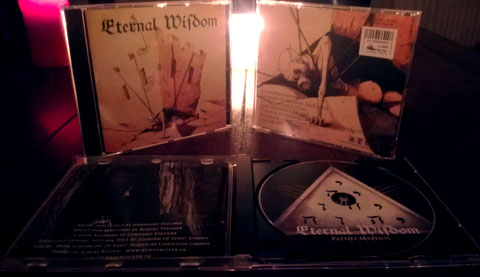 December 31th, 2014

Previews in anticipation of the release next week.
November, 24th 2014
I´m glad to say that "Pathei Mathos" is on the way to the pressing plant. The release date is the 10th January 2015 via Orden des theosophisch okkulten Weltbildes!
January, 17th 2014


Legacy Records will release a limited edition of "...Of Eternity" in the next months. The album comes as box-edition + poster.
More news coming soon!
December, 27th 2013

Eternal Wisdom signed a deal with Legacy-Records. Merchandise and the new album coming soon!

November, 4th 2013

It's done! A short impression of the last session. Robert from "Garden of eden" will mix "Pathei Mathos" till end of 2013.

June, 5th 2013
The songwriting for the new album is completed.
In August I enter the "Garden of Eden" studio for recording.
This is the tracklist:
1. Seelenwanderung
2. Buried in a Astral Temple
3. The Ritual Made Flesh
4. Into Sephirotic Oceans
5. Schizoid Depressions and Hysterical Obsessions
6. Marche Funebre
7. Wanderer of the Inner path
8. Cry for the Emptiness III
March, 27th 2013
Eternal Wisdom are working on the third album "Into Sephirotic Oceans".
The new album will be recorded in September 2013.
March, 26th 2013
The official Eternal Wisdom website is online now